Watch Video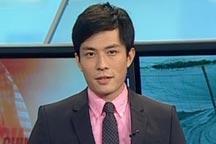 Play Video
June the 5th marks World Environment Day. It is an event celebrated every year to raise global awareness about the need to take positive environmental action. Full story>>
World Environment Day is celebrated every year on June 5th. The occasion aims to raise global awareness of the need to take positive environmental action. The State Council Information Office held a press conference Tuesday on 'The state of the Environment in China in 2011'. For more on that, we're joined by Li Kefu at the studio.
Q1: First of all tell us what the publication "The State" has to say about China's environment in 2011?
A1: The State, published by the Ministry of Environmental Protection doesn't offer a good picture of China's environmental conditions in 2011. According to the publication, water pollution remains a serious problem across the nation. Much surface water in China is affected by pollution, particularly the major lakes. Of the 200 cities being closely monitored, over half are reported to have "bad" or "extremely bad" water quality. Most coastal waters in China are polluted, particularly near the Yangtze River Delta, Pearl River Delta and the Bohai Sea.
As for air quality, the particulate matter measurements in most of the monitored cities exceeded national standards. The "State" also notes emerging pollution issues in China's rural areas. Among the three-hundred-and-sixty-four villages monitored throughout the country, only 82 percent have met the national standard for air quality.
Q2: Facing increasingly severe environmental issues, what measures are being taken by the government?
A2: Battling with environmental pollution is not an easy job in China when economic growth remains an important priority. But we've seen a concerted effort to plant more trees. On Monday, the State Forestry Administration held a news conference in Beijing. It says China has been offering more financial support to enlarging the country's forest areas. Over the past two decades it's implemented a nationwide tree-planting program.
And the results are, despite a decreasing global forest reserve, in 2012, China's forest areas had increased to 195 million hectares. That's up from 134 million hectares in 1992. The plan has been to expand China's forest areas by 40 million hectares between the years 2005 to 2020. This is one of the steps the government is taking to restore the country's fragile environment.
Editor:Wang Chuhan |Source: CNTV.CN