Watch Video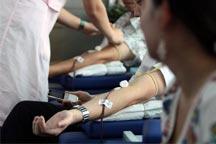 Play Video
June the 14th is the World Blood Donor Day. The day gets its particular significance in China, as the country is running short of blood. The percentage of blood donors in China is no more than 0.9 percent, far below the WHO targets of 1 to 3 percent.
Another car crash, another life hangs in the balance. But doctors have to race against time to bring in blood from other hospitals.
Zhang Nengwei, surgeon of Beijing Shijitan Hospital, said, "When a patient needs a blood transfusion, sometimes minutes make the difference between life and death, but we can do nothing about it if we don't have the blood."
These publicity campaigns have been launched to fight the severe blood shortage that is now starving China's medical system. They're intended to attract more donors to the noble cause. But is it working?
Hundreds of thousands of people walked by this blood donation bus in downtown Beijing over one afternoon, but only thirty stopped in for a look. And no more than twenty donated.
But even that number is higher than most of the blood collection centers in China. Across the country, only 9 out of every thousand have donated blood. That's far below the WHO targets of 1 to 3 percent.
"I haven't decided. I realized how important it is when last time one of my best friends needed a blood transfusion. But I'm concerned about safety. Some people say the equipment is not clean and that you may get infected with HIV. I'm not sure."
But experts say those concerns are unfounded.
Tan Chunrong, blood expert of Shujitan Hospital, said, "To guarantee the safety of blood donation, all the equipment, including needles and blood packages, is disposable. As long as it is a government-run colleting point, it is under the direct supervision of the national blood center. So worries of infection are completely unnecessary."
But sometimes all it takes is a fast-spreading Internet rumor to scare people away from donating. The rumors accuse the blood donation centers of helping to spread HIV and other deadly viruses to donors. Some call the talk outrageous.
Wang Xiaojun, blood donor, said, "These rumors have done nothing but spread false stories. I've been donating my blood since 1992. If those rumors were true, I would have died for several times. While freedom of speech is protected, there is a line that must be drawn when it harms the public interest. And today I came to donate some blood again. "Including this time, he has donated his blood 77 times...
It just takes this small pinprick to donate your blood. The needle is sterilized, and it doesn't really hurt. The doctors just told me that by 2015, the demands for blood can only be met if 120,000 people donate each day. For individuals like us, it's a minor discomfort, but for others, it's a worthy cause that can save their life.
Editor:Wang Chuhan |Source: CNTV.CN