Watch Video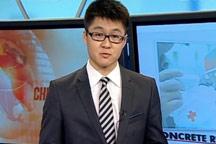 Play Video
3 years have passed since China's medical reform began. And over a trillion yuan has been invested in the medical sector. This is bringing about all manner of change to the way the country manages its health. Full Story>>
Now to talk more about China's medical reform, we're joined in the studio by my colleague Wu Haojun.
Q1: When the medical reform were initiated back in 2009, FIVE major targets were set out, including universal health coverage & public hospital reform. So, 3 years on, how are those targets looking?
A: In fact FIVE very ambitious goals were set out. Leaving aside the official jargon, the main thrust of the targets was to provide affordable medical care to more people, make public hospitals more efficient, and narrow the rural/urban healthcare gap.Those were the goals.
Now let's see what's actually been done. Well, official figures show there IS less pressure on patients financially. The average co-payment for individual medical costs a decade ago was around 60% of treatment. By the year 2011, that had fallen to 35.5%, with the rest of the burden carried by insurance or government subsidies. AND drugs are cheaper, 30% cheaper to be exact, according to the medical reform commission under the State Council.
We can attribute that mainly to the gradual elimination of drug mark-ups for hospitals. AND to narrow the rural/urban gap, 43 billion yuan has been invested in county and village medical facilities across the country.
But it's not just about the money. During the past 3 years, government sponsored doctors have performed free cataract surgery for over a million patients in rural areas. And many experts say that's only the beginning, more benefits are on the way for the country's rural residents.
Q2: That sounds like the reforms are certainly making a difference. But we know China's medical care system remains far from perfect. What are some of the problems still out there?
A: Well Zou Yue, living in a city like Beijing, I think we all know about the hours of queueing, and the hassles of trying to get access to a good doctor. Despite the progress I've talked about, uneven distribution of medical resources remains a big problem.
Let's take a look at some figures: Last year, the average hospital bed occupancy rate for first-tier hospitals was over 100%. That means you have patients willing to wait in the aisles just to stay in that hospital. +
While for third tier hospitals, it's below 60%. So when a few select hospitals have the best resources available, you're bound to have problems of overcrowding in some, and under-use in others.
Related stories
Editor:Zhang Jianfeng |Source: CNTV.CN