Watch Video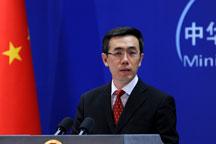 Play Video
The Japanese government is reported to be promoting a plan to buy the Diaoyu Islands and eventually 'nationalize' them. This comes on the 40th anniversary of the normalization of Chinese-Japanese diplomatic relations. But with these seemingly assertive moves by Japan, what impact will they have on ties? And what's behind Japan's motives?
Japanese Prime Minister Yoshihiko Noda made his remark Saturday that Japan would consider "nationalizing" the Diaoyu Islands. In response, Chinese Foreign Ministry spokesman Liu Weimin reiterated China's indisputable sovereignty over the territory, which should not be sold.
Liu Weimin, spokesman of Chinese Foreign Ministry, said, "China's holy territory is not 'up for sale' to anyone, the Chinese government will continue to take measures needed to safeguard the sovereign rights of the Diaoyu Islands and adjacent islets."
Noda's cabinet decision was to some extent prompted by Tokyo Governor Shintaro Ishihara, who had earlier initiated a campaign to buy the islands. Ishihara suggested the idea of buying the islands from Japanese "private owners" when he visited Washington this April. He also encouraged Japanese people to donate money to support his plan. Ishihara said he planned to purchase the Islands on behalf of his prefectural government and criticized the Noda cabinet's weakness on the issue.
Many see the Noda's remarks as an attempt to shift attention from the government's other political problems and to regain public support.
Meng Xiangxing, National Defense Univ., said, "Japan is haunted by anxieties from both the world economic crisis and the nuclear crisis triggered by the earthquake last year. Now a new nationalism is rising, which has an urgent need to expand oceanic resources."
Some Japanese right-wing political group members have tried to exploit the proposal by holding a fishing contest near the islands as a demonstration of the country's so-called sovereignty. That led to the Japanese House of Representatives launching a hearing into funding the purchase.
At the end of June, Japanese Prime Minister Yoshihiko Noda asked to strengthen security over the Diaoyu Islands during his visit to Okinawa Coast Guard. On July 5th, two Japanese right-wing activists landed on the Northern islet of Diaoyu Islands and left. The following day, Japanese Prime Minister Noda announced his nationalization idea.
Related stories
Editor:Bai Yang |Source: CNTV.CN