Watch Video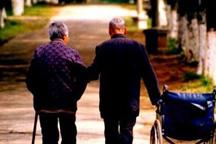 Play Video
Xiao Hong died from a heart attack in 2007. He was just in his mid-30s. He had a bright future ahead, and two parents to look after.
Professor Pan, Xiao Hong's father has already passed the age of 70 when he lost his only son. He still keeps Xiao Hong's last meal and text message.
Pan married late and had only one child to conform with the country's family planning policy. But now 4 decades later, he has no one to turn to. Elderly homes won't admit him because he doesn't have a child to sign the papers.
Pan is certainly not alone. The first generation of parents who adhered to the one-child policy which was launched across the country in the early 1980s, are now entering retirement age.
Wu Yushao, deputy director of China National Committee on Ageing, said, "Families in China are getting smaller. An increasing number of elderly people now don't have anyone to take care of them, and the number is much higher than we're able to accommodate."
And it's especially difficult for parents like Pan. It's estimated that over 10 million people, who were the only child in their families, have died before reaching the age of 25. That puts the number of parents without children to care for them in old age, at 20 million.
In fact, China's laws on population and family planning stipulate that local governments are responsible for providing necessary assistance to parents whose only child has died or is disabled. The regulations were issued in 2007 and implemented across the country in 2008.
But it's a problem that's only getting bigger with time. It's estimated that about half of China's 140 million seniors, belong to a group that has been dubbed the ones living in "empty-nest".
While some like Pan have lost their children to unexpected accidents, disasters or diseases, experts warn that many people have children who have little time to take care of them because they are busy working and facing great social pressures themselves.
Editor:Zhang Dan |Source: CNTV.CN