Watch Video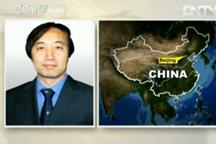 Play Video
It's estimated that over 10 million people, who were the only child in their families, have died before reaching the age of 25. That puts the number of parents without children to care for them in old age, at 20 million. Full story >>
Now for more insight on China's population issues, we are joined on the phone by Mr Du Peng, Director of the Center on Ageing Studies at Renmin University of China.
Q1: Staying on the issue of elderly in "empty nest" here. What are the underlying causes behind this worsening phenomenon? And what should be done to improve the situation for China's elderly?
Q2: Turning to China's family planning policy, some are for and others are against the so called "two child" policy. What's your take on this?
Editor:Zhang Dan |Source: CNTV.CN