Watch Video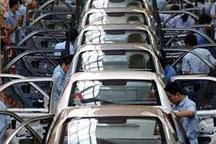 Play Video
Since the implementation of car purchasing restrictions in 2011, car sales in Beijing have decreased sharply. Figures show that new car sales reached just 400-thousand in 2011, a 56 percent drop from one year ago.
Facing the consequences of a freezing car sales market, in August 2011, the Beijing municipal government started to offer subsidies for those people replacing old cars, thus keeping the number of cars on the road the same. Only by finding different modes of bringing in profits can the car market begin to rebound.
Sales manager Yan Jinghui said, "There are about 280 thousand new cars being sold in Beijing in the first half of this year, among which only two hundred thousand are purchased by consumers using the given quotas, the others are purchased by replacing the old ones."
But the effects of the purchase restrictions remain, and car companies are feeling more of a hit than expected. Experts say this trend is not likely to change in the short term.
Editor:Zhang Rui |Source: CNTV.CN