Watch Video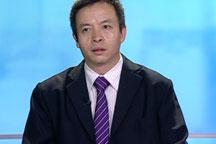 Play Video
Housing sales in Beijing soared significantly in June. What's the reason behind the jump and who bought all these pricey houses? Is it showing signs of a rebound in the property market? Full Story>>
Now for more insight, we are joined in the studio by Professor Tao Ran, director of the School of Economics at Renmin University.
Q1: Despite a firm stance on the government's part to rein in housing prices, prices in more than a few cities have ticked up in June. What's happening here?
Q2: There are voices out there saying, in light of the difficult economic times, maybe restrictions on the property sector should be loosened up a bit. What's your take on that?
Editor:Bai Yang |Source: CNTV.CN