Watch Video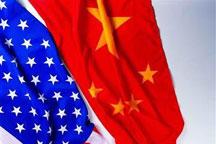 Play Video
China and the United States will hold formal consultations over the US' countervailing measures against Chinese exports under the WTO dispute settlement mechanism on Wednesday and Thursday.
Twenty-two product categories, including steel, solar cells and wind turbine towers, worth a collective 7.3 billion US dollars, are involved. This is another chance for China and the US to use the WTO trade dispute settlement mechanism to resolve their bilateral trade disputes. Since China's entry into the WTO, it has been involved in 30 cases that have been brought to the WTO for resolution.
According to data released by the General Administration of Customs, the US is overtaking the EU as the largest buyer of Chinese goods and services. As a result, trade friction between China and other countries are becoming increasingly common, especially in the context of the sluggish world economic recovery.
Editor:Bai Yang |Source: CNTV.CN