Watch Video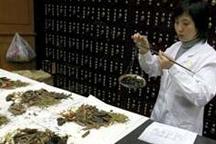 Play Video
Since July 1st this year, practioners of Chinese medicine in Australia have had to be registered under the country's national registration and accreditation scheme. It's the first time Chinese Medicine practioners have been licensed in a western country.
There are currently around 5000 Chinese medicine clinics in Australia. About 4 million people use Chinese Medicine or acupuncture treatment each year. The total turnover of the sector is around 300 million Australian dollars - that's roughly the same in US dollars.
Guoqing Wei, president of Chinese Medicine & Acupuncture Society of Australia, said, "20 years ago, we asked the government to register our practioners. But the bill was never passed. However this time it's different. The government asked us to register, since they see we have so many practitioners, so many patients and especially as the business volume is huge."
Since 2002, the State of Victoria has registered around a thousand Chinese medicine practioners. In 2005, it became possible for Chinese Medicine practioners to treat patients in public hospitals.
Wei said, "The experience in Victoria proves that Chinese Medicine is safe and effective. Without the successful experience in Victoria , there would be no nation-wide registration."
Amid the growing popularity of Chinese medicine, the Australian government has established the Chinese Medicine Board of Australia. It's now asking practioners to register in its National Registration and Accredition Scheme.
Wei said, "The significance of registration means that Chinese medicine is scientific and effective. It also paves the way for Chinese Medicine's future development in Australia ."
But the registration process is complicated and there are lots of restrictions -- such as Chinese Medicine imports. The biggest obstacle for most practitioners is the required level of English.
Wei said, "The required English level is too high, for a lot of veterans. It's no problem for them to treat English-speaking patients, but they cannot meet the English test standards. This will affect the veteran practioners a lot."
Related stories
Editor:Zhang Rui |Source: CNTV.CN