Watch Video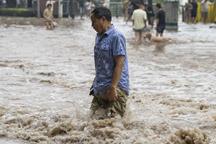 Play Video
China's flood control authority on Monday issued an emergency notice alerting flood control departments to prepare for surging water flows in the Yangtze River.
The Three Gorges Dam, the world's largest hydropower project, is experiencing its largest flood peak this year Tuesday night. The water flow rate is as high as 70,000 cubic meters per second, and it is expected to keep climbing, with more rain expected in the river's upper reaches.
The State Flood Control authority has launched a level-two emergency response, the second-severest warning in the authority's five-level response regime. Over 36,000 personnel are on alert and keeping a close watch on the water level. All ships have been anchored to avoid the flood.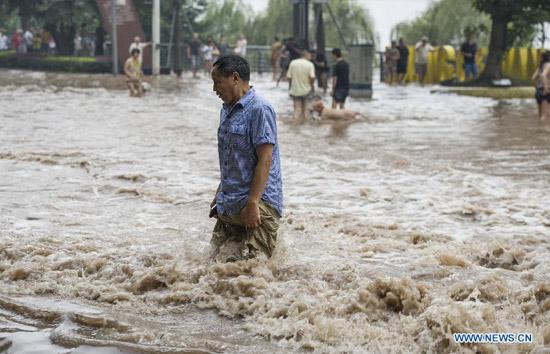 A citizen walks on a flooded road in southwest China's Chongqing Municipality, July 24,
2012. The flood peak of the Yangtze River, China's longest, reached downtown Chongqing
at Tuesday morning. (Xinhua/Chen Cheng)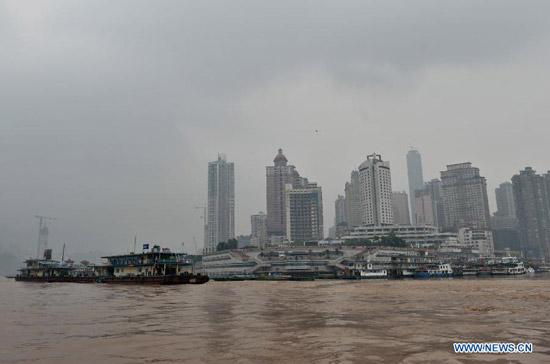 Photo taken on July 24, 2012 shows the flooding Yangtze River at the Chaotianmen wharf
in southwest China's Chongqing Municipality. The flood peak of the Yangtze River,
China's longest, reached downtown Chongqing at Tuesday morning. (Xinhua/Liu Chan)
Editor:Wang Chuhan |Source: CNTV.CN