Watch Video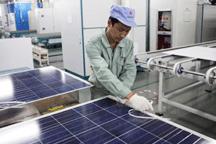 Play Video
Chinese solar companies describe the potential anti-dumping measures by the European Union as "a fatal blow". To save their largest market, these companies jointly called on the Chinese government to respond with all means to the complaint filed by European competitors.
Wang Yiyu, chief strategy officer of YingLi Solar, said, "We strongly appeal that, before any official initiation of the investigation by the EU, the Chinese government starts a high-level dialogue with the EU immediately, seeking to reach a solution jointly, and stop the initiation of the investigation."
Chinese solar companies re-emphasize that the Chinese solar industry does not receive any alleged illegal subsidies or engage in dumping.
Wang Yiyu said, "Chinese solar companies have provided a lot of evidence that we have not received any illegal subsidies, or engaged in dumping. SolarWorld's litigation is motivated by its own commercial interests and totally groundless."
Prices of solar power use have plunged 3 quarters over the past three years, thanks to a fall in prices for polysilicon, and a rapid expansion of manufacturing capacity by Chinese solar companies. The entire solar industry has benefited from the sharp decline in the prices of solar cells, but the threat of a solar trade war is putting the future in doubt.
Editor:Wang Xiaomei |Source: CCTV.com