Watch Video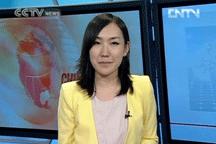 Play Video
Trade dispputes are giving Chinese solar firms a terrible time. Shares in SuntechPower are down almost 80%, and JA Solar Holdings is trading below 1 dollar, down 30 percent.
Q: Take us through the European Commission's process for dealing with the complaint, and tell us the chances for Chinese companies this time.
A: The European Commission is likely to find reasons to hear the anti-dumping case. It is also likely the US case will have a certain level of influence during the complaint phase. Once the European Commission initiates the investigation, 45 days after filing, there will be an independent assessment of dumping.
And the US case will not have any direct influence on it. If there is sufficient evidence and at least 25% of the total production capacity supports the complaint, a preliminary determination would be reached between 60 days to 9 months. However, analysts say the EU penalties will be at least a third lower than that of the US.
And Chinese companies stand a better chance in the EU, because instead of just looking at the injury to a defined industry like in the US, the EU looks to see if the decision would be contrary to the community interest as a whole. This allows upstream or downstream companies and consumers to have greater influence.
And we know that Chinese solar exports are benefiting the whole industry, as it's brought down costs for solar installers and consumers.
Related stories
Editor:Wang Xiaomei |Source: CCTV.com