Watch Video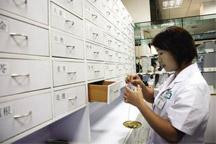 Play Video
The public has been calling on the public hospitals to improve for decades. But now changes are materializing faster than ever, as a new public hospital evaluation system is set to be introduced across the country.
Beijing's expert diagnosticians and their hospitals are now being diagnosed for their performance. A 6-month report compiled by the Beijing Hospital Management Bureau shows all 21 municipal hospitals have passed the evaluations. 9 were graded satisfactory, 12 considered good. But none can be categorized as outstanding.
Mao Yu, deputy director of Beijing Hospital Management Bureau, said, "We have come up with a total of 25 performance indicators for Beijing's municipal hospitals, covering areas like quality of service and cost control. This comprehensive evaluation system is meant to improve the management of hospitals in the long run."
According to Mao, the new evaluations aren't just about expert assessment, but are increasingly putting more focus on how patients feel. Though none of the hospitals passed with flying colors, the average patient satisfaction rate stood at a respectable 87%.
Wei Yongxiang, director of Beijing Anzhen Hospital, said, "The evaluation has fundamentally changed the way our hospitals are run. For example, in terms of improving patient satisfaction, we are introducing the scheme of "diagnosis first and payment later". We have also opened an out-patient and an emergency care service center."
Public hospitals in China used to be dragged down by a culture of bureaucracy to improve. But now they are under immense pressure to perform. Under the new system, the head of a municipal hospital in Beijing is to be sacked if the hospital fails to meet the standards for two years in a row.
Wei Yongxiang, director of Beijing Anzhen Hospital, said, "They have set the standards high. And it's really a lot of pressure for hospital administrators like me. For example, our hospital has been underperforming in "drug to diagnosis & treatment costs ratio". There's definitely room for improvement there."
Evaluation results have pinpointed a few major lacking areas in most hospitals, including a low appointment keeping rate and high "drug to diagnosis & treatment ratio". Now it's time for the people in charge to get their hospitals up to par, or get the boot.
Editor:Wang Chuhan |Source: CCTV.com