Watch Video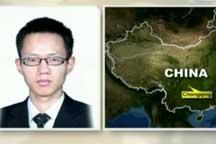 Play Video
In southwest China's Chongqing municipality, the 42-year-old suspect dubbed the most dangerous man in China has been shot dead. Full Story>>
For more on this, we're joined by Xu Wei, a reporter from the China Daily, in Chongqing.
Q1. The manhunt has ended in dramatic fashion with the suspect Zhou Kehua being shot dead. What else can you tell us about that?
Q2. Zhou's crime spree lasted 8 years. What are people in Chongqing saying about the case?
Editor:Bai Yang |Source: CCTV.com