Watch Video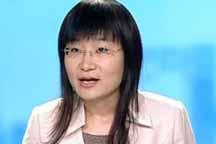 Play Video
Several Japanese nationalists spent the day on Diaoyu Islands, in the East China Sea. The move came at the heart of a territorial row between China and Japan, and could spark more tensions after last week's arrest of activists from Hong Kong for doing the same. Full story >>
For more on the recent escalating tensions between China and Japan, we're joined in the studio by Su Xiaohui, an assistant research fellow from the China Institute of International Studies.
Q1: What's behind Japan's recent actions?
Q2: The Japanese activists said they took actions because their government was weak. What do you think?
Q3: This year actually marks the 40th anniversary of the normalization of Sino-Japanese relations. But with all these tensions and disputes, how do you predict the two countries, especially the two governments, will carry on?
Related stories
Editor:Zhang Dan |Source: CCTV.com