Watch Video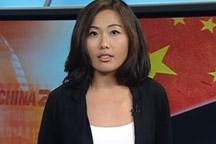 Play Video
China and Germany signed a series of cooperative documents Thursday, including a procurement deal for 50 Airbus planes. The signing ceremony was attended by Chinese Premier Wen Jiabao and German Chancellor Angela Merkel, after both co-chaired the second round of Chinese-German intergovernmental consultations in the morning. Full story>>
Q1: You said that China and Germany have signed nearly half a dozen deals worth of billions, what details can you give us?
A1: China and Germany have signed a total of 5 business agreements. The most eye-catching one is a single 3.5 billion-US-Dollar deal for China to purchase fifty A320 planes from Airbus. Apart from that mega deal, the four other agreements mount to another 3.2 billion US dollars. One is a framework agreement on Airbus's Final Assembly line in Tianjin; another is an agreement on the completion of a Euro-copter centre; third is an agreement on a Volkswagen automobile production facility in Tianjin; and the last is a telecommunications agreement between ZTE and Germany's IET holding.
But there are rockier aspects to China's trade ties with Europe than the deals we saw today. And China's exports still suffer from protectionism from time to time. Actually Chancellor Merkel talked about this issue to reporters, because China's solar industry is soon likely to face a European Commission anti-dumping investigation. But Merkel did say protectionism ultimately wouldn't solve the problem, and she hopes the two sides can reach some agreement through talks rather than taking the issue to the commission.
Q2: We know this is Merkel's second visit to China this year and just like last time, the euro zone debt crisis remains one of the mutual concerns. What did the two sides talk about regarding that?
A2: At the press conference Premier Wen Jiabao gave out very positive signals to the reporters. He said, ahead of the second inter-governmental consultations, he and Chancellor Merkel talked about the debt crisis in Europe, as well as bilateral ties.
He stressed they have reached consensus on all aspects of the talks. He said China would like to continue to invest in Euro bonds, but it will also give full assessment of the risk management beforehand. He said after hearing the Chancellor's update on the latest financial solutions in Europe, he's got more confidence in their recovery, but, he also expressed his hopes that China would see more European business transactions done in Chinese currency in the future, his concerns that it may be a long and rocky road to recovery for Europe as it carries out difficult economic solutions to the crisis.
The Premier also voiced concern on Greece's decision of whether to stay in the euro zone, as well as the reform efficiency of Spain and Italy. On the other hand, Merkel appeared to be quite optimistic about her continent's recovery, but said that Europe and the international community must exert patience throughout the process of recovery.
Related stories
Editor:Wang Chuhan |Source: CCTV.com