Watch Video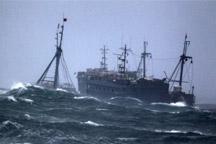 Play Video
Due to the hazards of Typhoon Bolaven, the South Korean coast guard has suspended the search and rescue work for survivors of two Chinese fishing boats that capsized Tuesday.
According to the Jeju-based Chinese consulate, the death toll has risen to 8, while 18 people have been rescued and 7 remain missing. On Wednesday, the Jeju coast guard bureau deployed more than 250 people search and rescue work.
The rescued fishermen were expected to return to China Thursday, but due to poor weather conditions, their flight has been put off until Friday afternoon. The two Chinese fishing boats sunk on Tuesday due to heavy winds and high waves unleashed by typhoon Bolaven. Both boats came from Weihai city in East China's Shandong province.
Editor:Wang Chuhan |Source: CCTV.com