Watch Video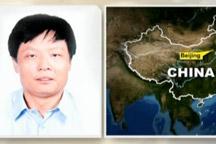 Play Video
China has been encouraging private funds to set up hospitals as part of its medical reform. Before, private hospitals had difficulties attracting patients, due to lack of credibility and higher costs compared to public hospitals. But since new policies have been introduced in Beijing to support the private institutions, they are beginning to once again dream big. Full story>>
For more on the development of private hospitals in China, we're joined on the phone by Professor Meng Qingyue, Executive Director of China Center for Health Development Studies at Peking University. Professor Meng is also a member of the Advisory Committee of Health Policy and Management for Ministry of Health.
Q1: We've noticed that there's another new policy that forbids public hospitals from expanding too quickly. What do you make of it?
Q2: Many private hospitals are faced with credibility issues. What can they do to gain credibility?
Related stories
Editor:Wang Chuhan |Source: CCTV.com