Watch Video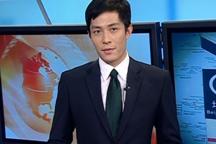 Play Video
Good news for Beijing's commuters. Beijing Subway line 6, one of the 4 new Beijing subway lines that are scheduled to start operations on December 28 this year, began test runs today.
Line 6 is another major line connecting Beijing's East and West, and is supposed to ease the heavy passenger traffic on the current system. For more on this, we are joined by my colleague Li Kefu in the studio.
Q1: Give us the background of the Beijing subway system, what's its size now?
A: As China's oldest subway system, the first Beijing line was completed in 1969. Beijing subway has undergone an unprecedented construction boom in the past decade. As of today, excluding the four new lines to run at the end of this year, the city owns a network of 15 lines, 192 stations and 372 kilometres of track in operation.
It accommodates 7.56 million passenger rides daily, and in 2011 annual passenger rides reached 2.18 billion. Along with Shanghai, London and Tokyo, Beijing subway is now one of the largest in the world, both in terms of track length and passenger traffic.
However, the current system is already under tremendous pressure, experiencing severe overcrowding, especially during rush hours. Some say it's partially due to Beijing's cheap subway ticket price, which is 2 yuan no matter how far the distance is. But most agree that more lines are needed to form a more effective network.
Q2: Tell us more about the 4 new added lines.
A: The four new lines that will start running by the end of 2012 are line 6, which connects the East and West; line 10, which will become Beijing's second loop line once completed; extension of line 8, connecting northern suburbs and the city centre; and extension of line 9 that will serve the Beijing West Railway Station.
The total length of these will be around 70 kilometres, which will add up the track length of Beijing subway to 442 kilometres. And it will continue expanding. According to the plan, 19 lines and over 708 kilometres of track will be in operation by 2015. But maybe that's still not enough for a city of 20 million people and 5 million vehicles.
Editor:Zhang Jianfeng |Source: CCTV.com