Watch Video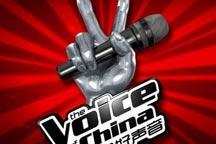 Play Video
By CCTV Yu Li
The hottest show this summer-"the Voice" just finished on Sunday at the Shanghai Stadium. But the show that had a good start, didn't end to everyone's satisfaction. The two and a half hour show dragged on for more than four hours because of the huge amount of advertising, which the audience and residents living nearby could hardly bare.
This summer, something hotter than the weather came to Shanghai. That is the Voice of China. The show soon became a cash cow for the organizer as the advertisement prices reached 1.16 million yuan for 15 seconds. And the show has earned more than 100 million yuan up to now in ad income only,
But the organizers' bliss was audiences' melancholy.
In the final live show on Sunday, about 14 rounds of advertisements were aired, each of which came at a crucial result-announcing moment.
Frequently interrupted by advertisements, some live audience members complained that the show wasn't worth its ticket prices of 180 to 1680 yuan.
The planned two and a half hour show went two hours overtime because of the advertising. This annoyed audience members, and touched the nerves of residents living near the site.
Someone called the police, and the show is now facing punishment for going over-time and disturbing residents late at night.
Editor:Zhang Jingya |Source: CCTV.com