Watch Video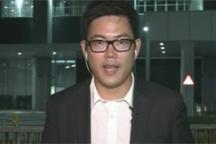 Play Video
The HK Special Administrative Region has held a press conference on the accident. And an investigation is underway. Local authorities have promised there will be no repeat of such a tragedy. Full Story>>
For more on the issue, we're joined by CCTV correspondent SZE HO-WAI in Hong Kong.
Q1: How is the investigation going so far?
Q2: The local government declared October 4th as a day of mourning. Can you tell us what activities will be held on Thursday to mark this tragedy?
Editor:Wang Shuo |Source: CCTV.com