Watch Video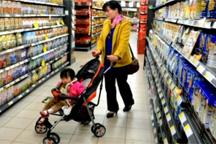 Play Video
Chinese parents spooked by a series of food safety scandals are importing baby formula from overseas. The paranoid parents are asking family and friends living abroad to send milk powder and baby food. Those without international connections are paying courier services to buy and send the products to China. And now Chinese expatriates are finding it increasingly difficult to find supplies to send home. We can't help but asking, how did the Chinese baby milk industry go sour?
China's dairy industry has undergone an overhaul since 2008, when six babies died and 300,000 others were poisoned by milk tainted with the industrial chemical melamine.
The chemical was added to milk to make it appear to have a higher protein content, but it caused kidney stones and kidney failure for the babies.
22 milk producers were involved in the country's biggest food-poisoning scandal.
The issue raised concerns about food safety in China, and damaged the country's reputation, with at least 11 countries stopping all imports of Chinese dairy products.
A number of criminal prosecutions occurred, with two people being executed, and seven government officials sacked.
The case also prompted Chinese governments to apply a tighter control on food safety.
However, a recent discovery of unusual levels of mercury in infant formula has reignited fears about the safety of the country's dairy industry.
The Inner Mongolia Yili Industrial Group, China's top dairy producer by sales, recalled some infant formula products after government inspectors discovered the metalic element contamination in June.
A month later, the country's top quality supervision agency banned the sale of infant milk powder produced by a company in Central China's Hunan province.
Five batches of Nanshan Bywise infant milk powder, made by Hunan Ava Dairy Corporation, were found to contain excessive amounts of Aflatoxin M1, a chemical that harms human livers.
And last month, Shanghai-based Bright Dairy and Food Corporation was ordered to remove a cheese product from shelves after it was found to contain an additive banned in food for babies.
Shanghai's municipal government has said the company would face further penalties for changing the product's ingredients without authorization.
2008
22 milk producers
melamine: causes kidney stones for babies
June,2012
Yili Industrial Group
Mercury: damages to brain and kidneys
July,2012
Hunan Ava Dairy Co.
Aflatoxin M1: harms human livers
September,2012
Bright Dairy and Food Co.
Milk minerals: additive banned in food for babies
Related stories
Editor:Wang Shuo |Source: CCTV.com