Watch Video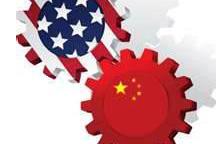 Play Video
A series of similarly scuttled deals is rankling Chinese firms trying to invest in U.S. businesses and throwing fuel on an increasingly tense trade relationship between the world's two largest economies.
In a recent case involving an Oregon wind farm, US President Barack Obama rejected the deal on national-security grounds because the project was near restricted military airspace. China's Sany Group, whose affiliate Ralls Corp. pursued the wind-power project, is now suing the US President.
Executives from Chinese telecommunications firms Huawei Technologies and ZTE are also fuming over a congressional report that warned U.S. businesses against working with the two companies.
Reuters, meanwhile, reports that an 18-month investigation by US authorities revealed no evidence that either company had been involved in espionage.
Editor:Zhang Rui |Source: CCTV.com