Watch Video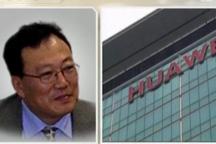 Play Video
A series of similarly scuttled deals is rankling Chinese firms trying to invest in U.S. businesses and throwing fuel on an increasingly tense trade relationship between the world's two largest economies. Full story >>
Now for more on the issue, we are joined on the line by Professor Li Yong, Deputy Secretary General of the China Association of International Trade.
Q1. In light of the cases we just mentioned, some investors in China are beginning to think that there may be systematic discrimination against Chinese companies by the US government. Are their worries warranted?
Q2. Most Chinese companies are still sort of "the new kid on the block" when it comes to overseas acquisitions and mergers. Not to mention in areas where there are national security concerns. So how should Chinese companies better prepare themselves to do business abroad?
Editor:Zhang Rui |Source: CCTV.com