Watch Video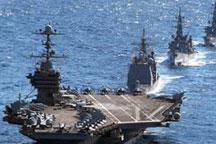 Play Video
The US and Japan have begun joint military exercises, planned to run to November 16. This after a previously planned Island taking drill was cancelled.
The exercises are meant to boost cooperation between navy, army and air forces. They will focus on defense of bases, transportation, and search and rescue.
At least 47,000 personnel are taking part, including naval fleets from the Japanese Self Defense Forces, and a US aircraft carrier group. According to the Japanese media, Japan changed the joint island taking drill into a simulation in order to not further irritate China.
Editor:Bai Yang |Source: CCTV.com