Watch Video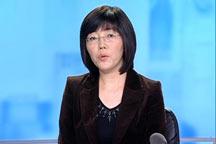 Play Video
As an older generation left the service, a younger generation is eager to join. The sheer numbers of people clamouring to join the civil service shows that, nowadays landing a job as a civil servant means the most in the sense of security. Full story>>
For more on this, we're joined by Dr. Wang Yan from the National Institute of Education Sciences. Good evening, Dr. Wang, thank you for joining us.
Q1: The number of applicants reached 1.5 million, but just 1.1 million sat the exam. Why did nearly a quarter of the applicants not take the exam?
Q2: Different postings saw large discrepancies in application numbers. With some 10,000 people competing for one post, while another 150 posts received no applications. What's the reason for this?
Editor:Zhou Minxi |Source: CCTV.com