Watch Video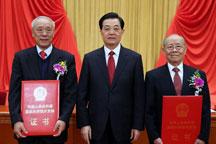 Play Video
The annual State Scientific and Technological Awards ceremony was held in Beijing on Friday to recognize the achievements of the nation's top scientists and industry innovators.
The event was attended by Chinese leaders including Hu Jintao, Xi Jinping, and Wen Jiabao. Explosions expert Zheng Zhemin and radar engineer Wang Xiaomo shared the top prize for their work.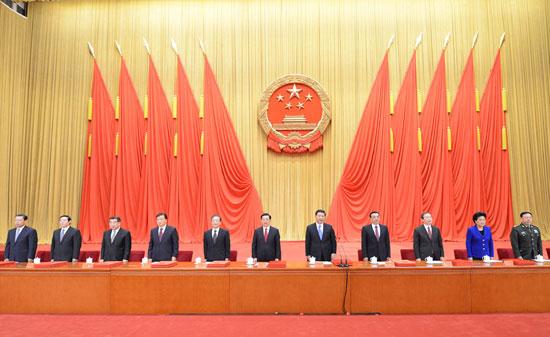 Chinese leaders Hu Jintao (C), Xi Jinping (5th R), Wen Jiabao (5th L),
Li Keqiang (4th R) and Liu Yunshan (4th L) attend the awarding ceremony
of the State Scientific and Technological Award in Beijing, capital of
China, Jan. 18, 2013. (Xinhua/Liu Jiansheng)
A government statement says the pair was honored for their "remarkable contributions to scientific and technological innovation". Five other scientists also won awards and there was also recognition for several project research teams.
Many of the prizes were given for scientific advancements that enhance peoples' quality of life.
The annual awards for elite scientists and researchers has been held for the last 13 years.
Related stories