Li Na has won the Australian Open Tennis Championship in Melbourne. The Chinese superstar taking the match against Dominika Cibulkova, 7-6, 6-love. After some wobbles in the first set, she powered through to take the title in just over an hour and a half. It is the second grand slam of the thirty-one year old's career.
This was the third time Li Na had made it to the Aussie Open Final losing on previous occasions. But this time she made no mistake. Her husband watched on from the side of the court.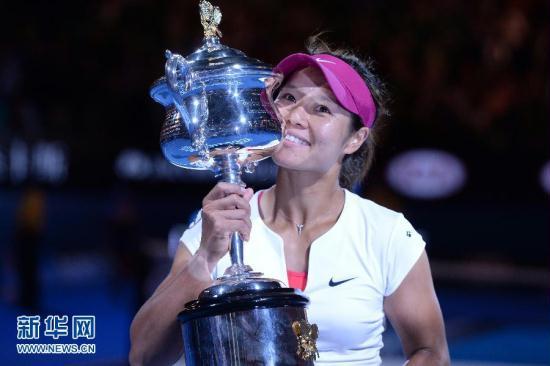 Li Na wins Australian Open
China's number one got an early break of serve but Cibulkova - playing in her first grand slam final - fought back and leveled the match at three-all.
Li could have won the first set earlier but missed the chance to win it in the twelfth game and Cibulkova took it in a tie break. But Li got the upper hand and managed to get three set points, this time she was determined to get the first set and when the 20th seed placed a backhand into the net the Chinese had the first set seven games to six.
Then she broke early in the second set and never looked back. Cibulkova was overpowered in the second frame, and as Li went into the lead she sensed she was about to win her second grand slam championship, adding to her French Open title.
Li would win the second set to love. She missed her first championship point...but on the second point, Cibulkova hit long and Li Na and the whole of China was celebrating a second grand slam title for the Wuhan native.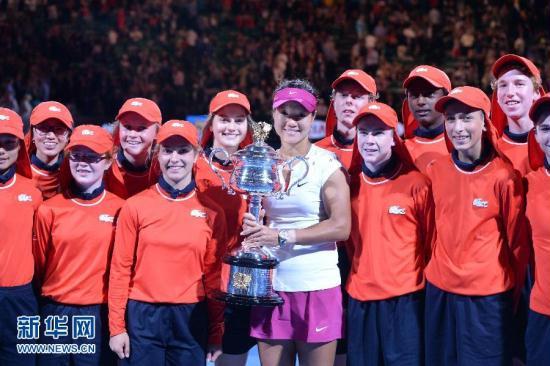 Li Na beats Cibulkova to win Australian Open
Click here to see more photos >>
Li Na of China hits a return during her women's singles final match against Dominika
Cibulkova of Slovakia at 2014 Australian Open tennis tournament in Melbourne, Australia,
Jan. 25, 2014. (Xinhua/Li Jundong)
Related stories
Editor:James |Source: CCTV.com