China has completed the construction of Taishan Station, the fourth of its kind in Antarctica.
A flag raising ceremony was held Saturday, the same day of its completion. 28 team members took 45 days from last December to finish the project.
The station covers an area of 410 square meters, and is over 2,600 meters above sea level. It can house as many as 20 people. The station is made of steel, and is designed to look like a traditional lantern. Taishan will be used as a scientific research station during the Antarctic summers, lasting from December to March.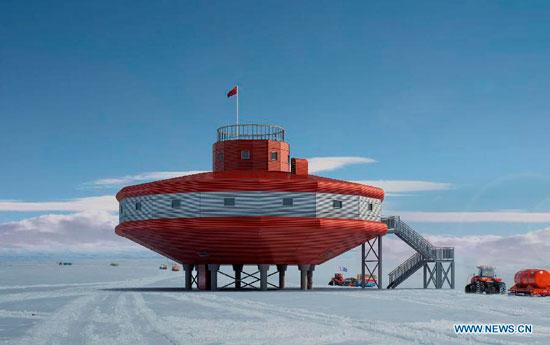 China has completed construction of its fourth Antarctic research station,
Taishan, the State Oceanic Administration said Saturday. (Xinhua Photo)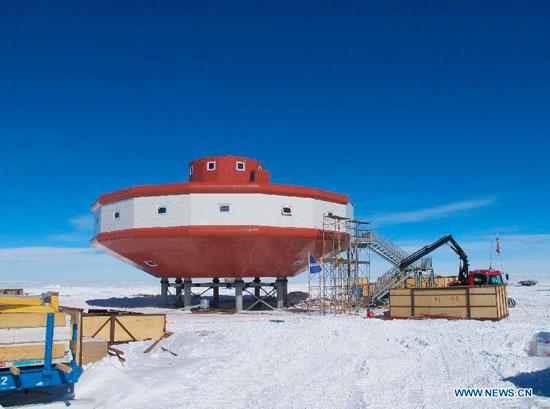 China has completed construction of its fourth Antarctic research station,
Taishan, the State Oceanic Administration said Saturday. (Xinhua Photo)
Related stories
Editor:James |Source: CCTV.com