Watch Video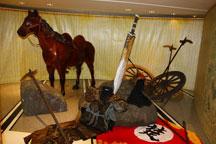 Play Video
Three original operas, created in China and based on Chinese stories, are headed for the stage at Shanghai Grand Theater. They will treat residents and Expo visitors with an A-list line up.
Renowned opera singers including Dai Yuqiang and Zhang Liping are among the stars planning to perform in a program called "Original Opera Highlights in Shanghai." And for Sunday's opening ceremony, the artists will team up to sing an ode for the Shanghai World Expo.
The three major China-made operas are "Xi Shi", about the famous Chinese beauty, and "The King of Chu", and "Thunderstorm", adapted from Cao Yu's famous play. All three plays are adapted from well-known Chinese stories, but with a modern twist and a grand stage design.
The operas will run at Shanghai Grand Theater untill June the 8th.
Editor:Zheng Limin |Source: CCTV.com