Watch Video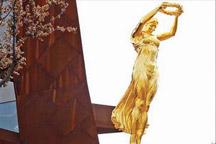 Play Video
The country of Luxembourg has brought their national treasure to the 2010 Shanghai World Expo-- "Gelle Fra"... or in English, "Golden Lady." The gilded bronze statue is a lady holding out a laurel wreath to pay respects to those in Luxembourg who sacrificed their lives for their country during the first World War. So, let's stop by the Luxemborg Pavilion to see the magnificent statue.
The Golden Lady was created by Luxembourg's renowned artist Claus Cito in 1923. She stands upon a three-meter tall steel pedestal at the entrance of the Luxembourg Pavilion, providing an up-close view for visitors who come to pay a visit.
The Golden Lady originally stood atop of the more than twenty meter tall granite obelisk of the monument at the Constitution Square of Luxembourg, which was set up to commemorate her countrymen who perished in World War One. The monument symbolizes freedom and resistance for the Luxembourg people.
Visitor, said, "I've been to Luxembourg before, but unfortunately I didn't seen the Golden Lady there. So today I especially came here to see the statue and take a picture."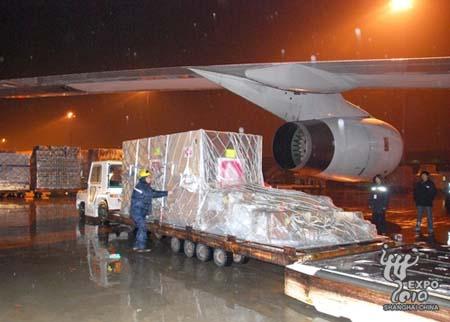 "Gëlle Fra" from Luxembourg arrives in Shanghai
The monument was pulled down by the Nazis in 1940. It was not until 1985 that an extensive restoration helped give back the original appearance of the Golden Lady to be enjoyed now by people from all over the world.