Watch Video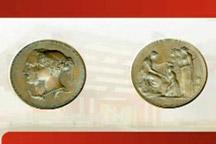 Play Video
That's the grandeur at the current Expo. But now, let's go back in time through Expo history and look at one of the interesting aspects that you may be unfamiliar with.
Award medals of the World Expos have played a very important role in stimulating competition between enterprises, as well as the exhibitors' enthusiasm for participation. Our time travel will take us from the very first awards given out at the 1851 London Exhibition, through the very last time they were handed out at the Brussels Exposition in 1958... more than a whole century of awards.
Next up, we'll show you a wonderful display that highlights different award medals of the major World Expos that you don't want to miss.
Editor:Yang Jie |Source: CCTV.com