Watch Video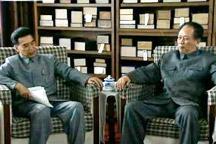 Play Video
To celebrate the 90th anniversary of the founding of the Communist Party of China, a TV play dedicated to the event is being shot at Hengdian World Studio in Zhejiang province.
Against the backdrop of the development of China's first atomic bomb in the 1960s, the play "The Five Star Red Flag Fluttering in the Wind" vividly depicts national leaders, great scientists, devoted technicians, and numerous other people who dedicated their whole lives to the motherland.
Not only does it reveal many rarely-known facts of the period, but also praises the strong connections between individuals and the destiny of the country.
Editor:Yang Jie |Source: CCTV.com