Watch Video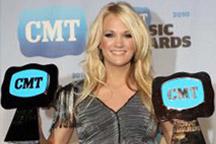 Play Video
And now, we still have time for a little globe hopping. Let's start out in the U.S. That's where Carrie Underwood won top honors at Country Music Television's Music Awards on Wednesday night in Nashville. Both awards were chosen by fans who tuned into the live show. And Carrie Underwood was the night's only multiple winner.
Keith Urban won male Video of the Year for, "'Til Summer Comes Around."
A few minutes later Urban lit up the stage with a scorching guitar duel with John Mayer as the two played, "Hit The Ground Runnin'."
Lady Antebellum continued its scorching run by winning group video of the year for the trio's crossover hit "Need You Now." And Miranda Lambert took female Video of the Year for "White Liar," her first number one song.
Brooks & Dunn continued to draw attention as they wind down their career together. They won duo video of the year for "Indian Summer" just two months before they perform together for the last time at the end of their "Last Roundup" tour.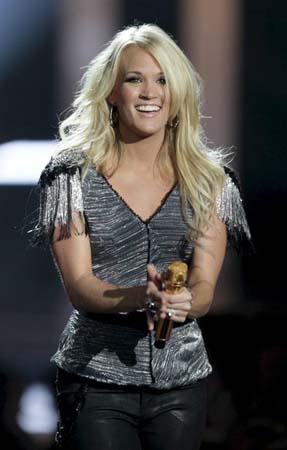 AP Photo - Carrie Underwood accepts the "Video of
the Year" award at the 2010 CMT Awards in Nashville,
Tenn. Wednesday, June 9, 2010.
The CMT Awards, which are chosen exclusively by fan voting, were another salute to some of country music's top young stars.