Watch Video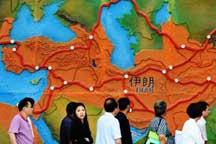 Play Video
Friday marks the National Pavilion Day of Iran at the 2010 Shanghai World Expo. The country of Iran is internationally known as the home to one of the world's oldest major civilizations, with great achievements in fields like music and art.
Now, join us on a visit to the Iran Pavilion in Shanghai to discover the splendor of the country and its hospitable people.
The Iran Pavilion is located within Zone A of Expo Park. The pavilion fully embodies traditional Islamic architecture and reveals its glorious ancient art and colorful contemporary lives.
With a focus on "Blending of Diverse Cultures in the City," the Iran Pavilion guides visitors through a journey transcending the restraints of time and space from Iran's past to the present day and on to the future. The pavilion emphasizes the harmonious development between Iranian urban and rural areas, in accordance with the main theme of the 2010 Shanghai World Expo, "Better City, Better Life."
Iran holds an important position in international cultural exchanges, mostly because it is admired for its Persian literature, philosophy, mathematics, art, and music.
Welcoming guests from near and far at the Iran Pavilion is a folk music group with a repertoire that combines both traditional and modern elements. As an artist introduces, one of the musical instruments they play is called Ney, which is made from suede. Ney is an old Persian word for reed from the Arundo donax plant. A highly skilled ney player can span more than three octaves.
Apart from its fine music tradition, Iran is also famous for its handmade carpet. One glance at the Carpet Museum inside the Iran Pavilion might give you a deeper understanding of the art of knitting. There's a popular saying that goes, "for an Iranian family, furniture is optional, but carpet is a necessity."
The materials used in braiding carpets are one-hundred percent natural. All the pigments are extracted from plants or minerals, to ensure a long-lasting dyeing effect.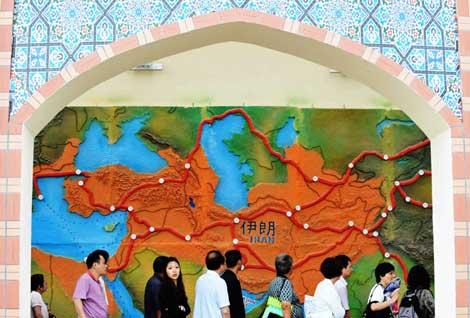 Friday marks the National Pavilion Day of Iran at the 2010 Shanghai World Expo.