Watch Video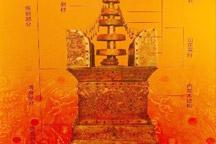 Play Video
We now go live to our reporter Han Bin, who's in Nanjing now to cover the event.
Q1: Hello, Han Bin, why is there so much excitement about opening of the stupa from the Emperor Asoka?
Q2: We know the stupa was originally found last year in the ruins of the temple of Changguan. So why was Qixia Temple chosen for the ceremony? And why did it take so long to decide?
Q3: It's a very involved story. Can you tell us briefly how the skull came to China from India? And how would you answer skeptics who doubt its authenticity?
Editor:Yang Jie |Source: CCTV.com