Watch Video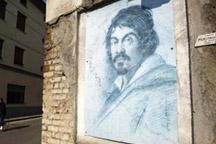 Play Video
Now, we head over to Europe where Italian researchers believe they have found the remains of Caravaggio, a master artist of great influence on the Baroque school of painting. But after 400 years, some of the mysteries surrounding his death may never be solved. Let's dig a little deeper into this historical riddle.
After a year spent analyzing centuries-old remains, researchers said they identified a set of bones they believe to be Caravaggio's, though they admit they can never be 100 percent certain.
Researchers think Caravaggio may have died from sunstroke while weakened by syphilis.
The set of bones, which includes a fragment of the frontal part of the skull, two jaw pieces, a femur and a fragment of the sacrum, were displayed in Ravenna, a northern Italian city where most of the analysis was carried out.
The team of scientists and historians dug up and studied bones found in Porto Ercole's crypts, and combed through archives in search of papers documenting Caravaggio's movements.
The group conducted carbon dating, DNA tests, and other analysis on the bones, until they singled out one set of fragments... "Find No. 5."
Giorgio Gruppioni, an anthropologist, said, "We ran a number of tests and scientific tests that led us to identify one individual that has compatible characteristics with Caravaggio, with a probability of 80 to 85 percent."
The DNA comparison was conducted between the bones that had been identified and that of some possible male relatives in Caravaggio, a small town in northern Italy where the painter, whose real name was Michelangelo Merisi, was born in 1571.
Caravaggio had no known children, therefore no direct descendants.
The project wrapped up just as Italy marks the 400 anniversary since Caravaggio's death, remembering him as a revolutionary artist who changed the history of modern painting.
Editor:Yang Jie |Source: CCTV.com