Watch Video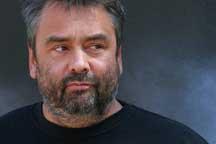 Play Video
As one of the highlights of the Shanghai Film Festival, French film director Luc Besson brought along his new movie "The Extraordinary Adventures of Adele Blanc-Sec."
It's the story of a brave young woman who battles fearlessly against crooks and corrupt politicians in the early 20th century.
ICS reporter Ye Yin talked to the internationally famous director, who once promised to stop making movies after his tenth to see what made him change his mind and make his eleventh feature film as director.
Editor:Liu Fang |Source: CCTV.com