Watch Video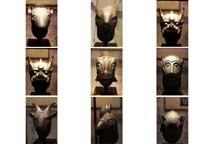 Play Video
Four bronze animal heads looted from Yuanmingyuan Garden and purchased back at auctions are on display in Nanjing in east China's Jiangsu Province. It's been a bumpy and dramatic journey to find their way home. Hopes remain high that their destiny will also be shared by those yet to be recovered from abroad.
This is the Tiger head currently causing an uproar in Nanjing. Along with three other animal bronze heads, the quartet comprises one third of a Zodiac fountain once situated in the Garden of Eternal Spring in Beijing's Yuanmingyuan Garden.
Commissioned by Qing Emperor Qianlong, the statues adorned a clock that used water to report time... that is, until one night in 1860, when invading Anglo-French forces ransacked and burnt the palaces reducing them to rubble. That's when the animal heads were lost.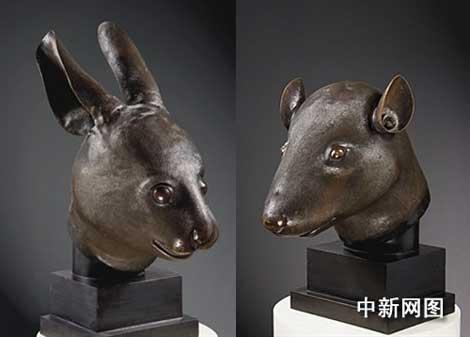 Photo of bronze animal heads (File photo)
Four of the heads are now in a historical exhibit in Nanjing. The China Poly Group acquired the heads of ox, tiger, and monkey in April and May of 2000. The pig head was bought and donated to the Mainland by Macao Gaming magnate Stanley Ho in 2003. Ho also bought and donated the fifth piece -- that of a horse head -- for 8.9 million US dollars in 2007.