Watch Video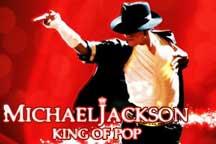 Play Video
This Friday marks the one-year anniversary of the sudden death of Michael Jackson in Los Angeles at the age of 50. Showbiz stars in the United States remember the King of Pop on the occasion.
Miley Cyrus says fans should always let their favorite singers know they love them - and shouldn't wait until they're gone to speak up. She says that's what happened after Michael Jackson died last year.
Miley Cyrus said, "I think it's kind of sad with negative things people go, 'He was the most legendary artist. His music brought people together,' but when he was alive all people did was slam him. So it's like, 'Don't wait till it's too late to tell the artist that you love them, that you respect them and care about their work.'"
Usher and Jason Mraz remember the King of Pop for his work as a humanitarian.
Jason Mraz said, "It almost breaks my heart that the last 10 years of his life he wasn't credited as the real humanitarian he was. As much as he cared for the environment and cared for children, you know, I think the opposite was said about him."
Top music producer David Foster, who worked on some Jackson hits, says he wished he "cherished the moments a little more."
Jackson died age 50 in Los Angeles of an overdose of sedatives, painkillers, and the powerful anesthetic propofol just days before a series of planned comeback shows in London.
His personal physician Dr. Conrad Murray has pleaded not guilty to a charge of involuntary manslaughter and is awaiting trial.
Editor:Liu Fang |Source: CCTV.com