Watch Video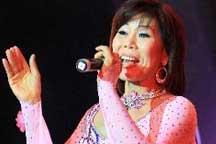 Play Video
Disabled people also displayed their talents, on the Shanghai Expo stage. As one of the featured activities held outside of Expo Park, a show was performed by disabled artists from the Shanghai Academy of Drama.
This family from Taiwan is demonstrating how disabled people can also do hip hop and win over the audience.
The mom's legs were amputated and the father contracted infantile paralysis. They worried that their son would be looked down on by his classmates, until one day, the boy invited his parents to perform at a school party.
He Xinru, performer, said, "I was in tears during that performance. We hope more people see disabled people can also dance happily, and with our son, in our case."
Zhou Yifan, He's son, said, "I wanted my classmates to know my parents, see they are very cool!"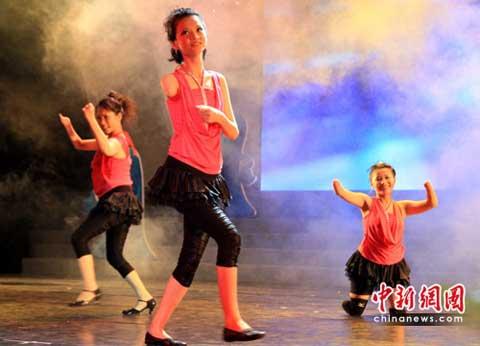 The disabled artists from Taiwan display their talents.
Other than the family show, disabled people from Japan performed a dance entitled "Movement of Flowers and Sky."
Disabled artists from Shanghai played piano and performed modern dance. The energy they expressed won applause from audience.
The disabled artists from Taiwan, Shanghai and Japan will also be taken on a tour of the World Expo.