Watch Video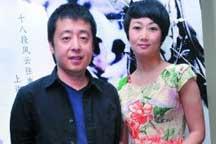 Play Video
Award winning director Jia Zhangke's latest film "I Wish I Knew" has premiered in Shanghai, the topical city of the film. Jia's documentaries are known for their laid-back unassuming style. And this time is no exception as he tells stories about Shanghai.
Hong Kong actor Bowie Lam, mainland actress Li Lin, and actor Xu Zheng were on hand at the premiere of Jia Zhangke's new film "I Wish I Knew," a documentary film about Shanghai.
Some of the people interviewed in the film also attended the premiere; they are the children and grandchildren of old Shanghai's moguls, stars, or revolutionary martyrs, including film star Shangguan Yuzhu's son Wei Ran.
Wei Ran said, "I simply told a piece of history about my mother and my family. It's only a bead in a long river, I mean the one-hundred-year-long history of Shanghai. But I hope the bead can reflect light, making people not forget."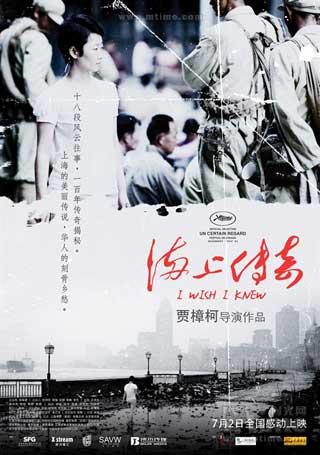 Poster of Jia Zhangke's latest film "I Wish I Knew"
Using the interviews of eighteen people as the main thread, the film portrays the ups and downs of Shanghai during the past one-hundred years. Others interviewed include the grandson of the King of Gourmet Powder Zhang Yiyun, and old Shanghai mogul Du Yuesheng's daughter.
Director Jia Zhangke interviewed more than eighty people, those not included in the film will be featured in a TV series and a book with the same title as the film.
Jia Zhangke said, "The eighteen people can't epitomize Shanghai over the past one-hundred years. But I hope the film can serve as a starting point for people to search and learn about the city's history."
The interview of young writer and car racer Han Han was used at the end of the film, symbolizing an energetic modern Shanghai. "I Wish I Knew" goes into general release across China on Friday.
Editor:Liu Fang |Source: CCTV.com