Watch Video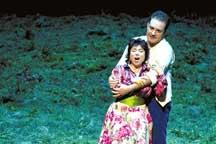 Play Video
In the capital theatre scene, you can always find a lot of variety. For instance, an original Chinese musical, "Jasmine Flower," is being staged at Blue Sky Theatre.
The tragedy is kicking off its national tour of 100 shows in 2010. In sharp contrast is Gaetano Donizetti's comedic opera "The Elixir of Love." Its light-hearted style kept audiences at the National Center for the Performing Arts in stitches from start to finish. Let's see some scenes from each show.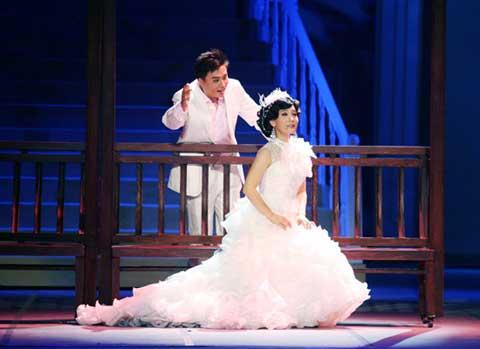 Chinese musical, "Jasmine Flower"
"Jasmine Flower" traces the ups and downs of the blind Erhu artist A Bing and his foster daughter Jasmine Flower during a time of turbulence. It centers on the relationship of the Erhu legend and his adopted daughter, who grows from a normal girl-next-door to a household name in the showbiz world.
It's not until the last minute of the show that Jasmine Flower discovers A Bing is not her birth parent.
The music of the show combines elements of several musical genres, from folk tunes to jazz, and even rap.