Watch Video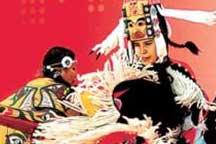 Play Video
Red maples, Niagara Falls, and Dr. Norman Bethune, these are the notable names linked to the country of Canada. On Thursday morning, Canada is celebrating its National Pavilion Day inside the World Expo park in Shanghai. Let's get in touch with the vibe.
Canadian singer Kreesha Turner started the day's celebration. Born to a Canadian father and a Jamaican mother, Kreesha joined a youth choir from a young age and began to realize her fascination with music. Her style ranges from R&B to blues, pop to jazz. The singer is one of Canada's proudest cultural exports.
The Canadian experience continues through fun and interactive activities inside the country's Pavilion. The three-story structure is the product of collaboration between the Government of Canada and Cirque du Soleil.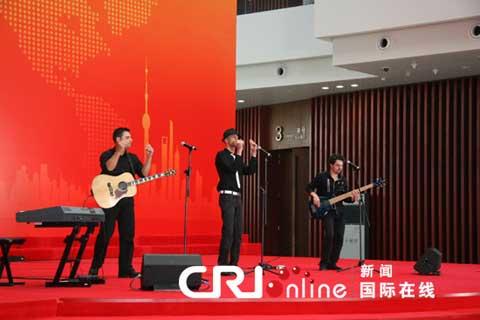 Canada is celebrating its National Pavilion Day inside the World Expo park.
Through a dark corridor, visitors are introduced to the theme of the pavilion: "The Living City: Inclusive, Sustainable, Creative." The cities offer high quality of life for residents, and are hubs of cultural, social, economic and technological creativity. And this vigor is felt through a giant LED screen, on which natural scenes of Canada are projected.
The interactive installation of Magic Water encourages visitors to dip their hands into a pool. And one minute later, the images of an ideal city appear. The interplay of water and light is a wakeup call for people, that the growth of a city always relies on the protection of nature.
The idea of travelling around Canada on bike may sound a little crazy, but you can do it right here if you keep pedaling this bike. On the screen before you, scenes drawn out with colorful pencil are unveiled.
Mark Rowswell, commissioner gen. of Canada Pavilion, said, "Through the lens of artists, their imagination and creativity, the city life of Canada is unveiled in its most vivid form. "
And in the last section, a film by the National Film Board of Canada presents a typical day in Canada through 57,000 pictures.