Watch Video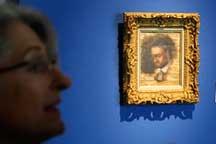 Play Video
A long-lost treasure trove of Run-war, Ceh-zan, De-gah, Go-gahs, and Picassos brought in 3-and-a-half million Euros at auction in Paris on Tuesday. Many of the pieces have not been seen since World War 2.
Sotheby's offering of 139 works amassed by visionary Paris art dealer Ambroise Vollard, who turned unknown artists into stars, was a sale art lovers had been awaiting for years, partly because of the collection's history and mystique.
A Pablo Picasso print of an emaciated couple drinking wine and eating bread brought the highest price of the night, at 720,750 Euros.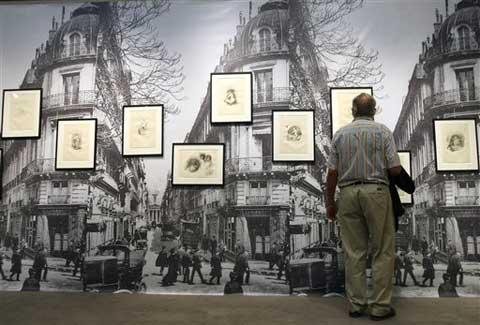 A man looks at sketches, parts of the Vollard collection that will be sold at
auction, Tuesday June 29, 2010, in Paris.
The tale leading up to the auction contains many twists and turns - and unsolved mysteries.
Vollard died in a car crash in 1939, two months before World War II broke out.
Some of his collection came into the hands of a young Yugoslav acquaintance named Erich Slomovic, who sent some of the collection home to Yugoslavia in diplomatic suitcases, and many of those works are held today by the National Museum in Belgrade. Slomovic, a Jew, was killed by the Nazis in 1942.