Watch Video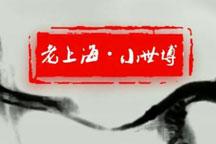 Play Video
If you're going to visit the World Expo in Shanghai, we strongly recommend you take along a video camera. Not only to keep the memories, but you can also enter your own work in the ongoing video contest.
The contest is attracting a wide range of competitors. In fact, the youngest one is only 12 years old. Though they are not professional film producers, the work they are presenting is really amazing the judges.
Candidate videos cover different themes, like "the Time Capsule," which explores the future of human beings "Donkey Skin and Calf Skin," which documents China's Shadow Playing and "Old Shanghai and Young Expo" which casts back to the city's dream to hold an Expo.
Talent shows of competitors are also very eye-catching. As the contest proceeds, organizers are encouraging citizens to take videos of things that help them to connect with the theme "better city, better life".
Editor:Zhang Pengfei |Source: CCTV.com