Watch Video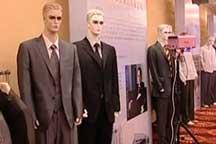 Play Video
Local fashion is making a massive showing at the ongoing World Expo in Shanghai. A fashion industry forum opened this week to probe the development potential for local fashion enterprises.
The forum has taken the case of the Rongcheng County in Hebei Province as an example. The small county assembled about eight hundred companies in the rag trade.
Topics like how to form a benign competitive environment for these companies so as to boost the overall development of the fashion industry in the county were discussed.
At the same time, how to encourage original and creative designs was also discussed.
Rongcheng County is currently striving to become the largest center for the fashion industry in northern China.
Editor:Liu Fang |Source: CCTV.com