Watch Video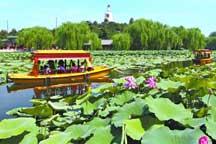 Play Video
At Beijing's Beihai Park, there is a seasonal attraction for visitors. Right now, there's an expansive lotus flower scene on the park's lake, adding a touch of poetry to the already hot tourist spot.
Floating along the lake on a boat to view the lush lotus scene is a lure that tourists in Beijing don't want to miss.
A visitor said, "For the first time I watch so expansive a lotus scene. Very Beautiful, especially in rain."
Beihai park's lotus flower festival is in its 13th year. The festival came to a stop in 1998 due to a conflict between the flower and fish. It recurred in 2006 with advanced technology used.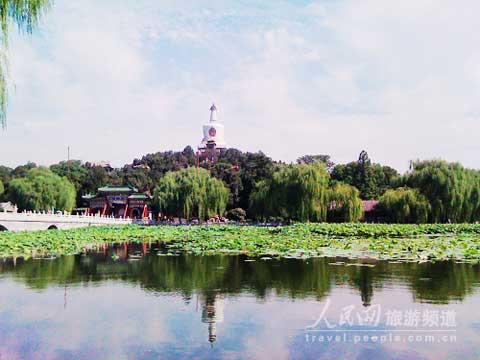 Beihai park's lotus flower festival is in its 13th year.
The park was once a place where the royals came to enjoy the lotus. Emperors in Ming and Qing dynasties would view the lotus scene here each July, when the flower is in full bloom. There is now a ritual intimating the emperor's outing for lotus watching at the park.
Lotus flower in pots can also be seen at some dedicated areas.
The Beihai park lotus festival runs until August the 10th. A lotus festival is also featured at the Lian Hua Chi, or the Lotus Pond Park in the west of Beijing.
Related stories