Watch Video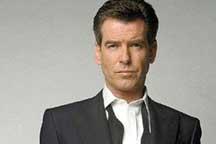 Play Video
When the economy is good, people need entertainment. When the economy is bad, people need more entertainment. 2009 proved again the truth in this statement as producers in Hollywood had a good year.
The North American box office broke the 10-billion US dollar mark last year. So, what's their next big project? Now, they're turning their eyes to China. Our reporter Zhang Song finds out from the launch on Wednesday in Beijing of the biggest cooperative film between China and the US.
Investors from China and the US are signing for the biggest cooperative deal in movie making. Together, a total of 400-million yuan, or some 60-million US dollars is estimated to be invested to make the blockbuster "Double Lives."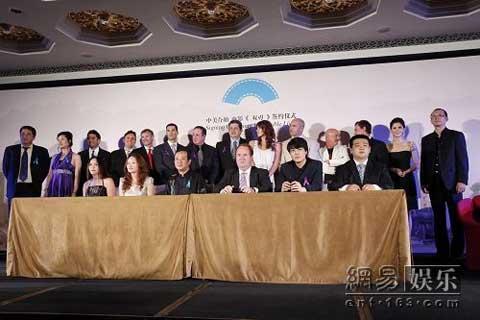 Investors from China and the US are signing for the biggest cooperative deal in
movie making.
It's a time-travel story tracing back the roots of a fabled ancient sword. The action film will be directed by Rob Cashulin, the man behind the third installment of "The Mummy: Tomb of the Dragon Emperor." As Cashulin explains, he is happy to return to China, simply because it's China.
After going digital and then 3D, now Hollywood has a new focus: China. China's motion picture industry has been doing brisk business in recent years, surging 44 percent in 2009 to 908-million US dollars. The country added 600 screens, bringing its total to 4,700, including 18-hundred digital and nearly 800 3D screens.
Chinese movie fans are ready to spend upwards of 6 US dollars for a ticket to see movies like "Prince of Persia: The Sands of Time."
For China's rising movie market, with its huge potential, Hollywood's involvement depends on the brand itself and is trying to be localized, working with Chinese investors, Chinese actors, on Chinese stories with strong Chinese elements.
In the first half of 2010, the box office in China has reached 4.8-billion yuan or some 700-million US dollars. Domestic films have taken 43 percent, while imported movies have rolled in 57 percent.
Chinese departments concerned forecast a 61 percent jump in gross ticket sales this year. It could turn the nation's new silver screens into box office gold.
Editor:Liu Fang |Source: CCTV.com